The earliest remembered ancestor of the Rumph family is Jim Rumph (1810 – 1922). His granddaughter Llewellyn "Mudd" Manigault (1901 – 1986) spoke of his own father. He was 112 when he died, having lived through 57 years of enslavement, the Civil War, Sherman's destruction of Woodlands and most of Midway, the famine after the war, the failure of Reconstruction, the difficulties of sharecropping, and the boom in farming that resulted from the exigencies of World War I. Jim Rumph fathered a son named Jim Rumph (1875 – 1937), who also had a son named Jim Rumph (1900 – 1985). All three farmed property that was once part of the original plantation and which the Rumph family has owned since 1917. All were the managers of Woodlands, on behalf of the Simms family, and all are buried in the cemetery on the plantation property. Earthlee Rumph (1907 – 1993), one of the grandchildren of the old Jim Rumph, reported that Jim Rumph came "direct from Africa" as a young man and was "auctioned off" in Charleston. According to Mr. Rumph, Jim Rumph was about 18 when he was put on a slave ship in Africa bound for Charleston. "He was auctioned in Charleston and [they] sent him from Charleston to Beaufort, where he started his home."
The only mention of a Jim in the plantation book after the Civil War is in the section entitled, "Births of Negroes." The first entries at the top of the page list the births of George, 1842, Ceasar, 1848, Abbie, 1849, Garrick, 1851, and Glover, 1856, all children of Jim and Doll. The Simms family presumes that this "Jim" was the old Jim Rumph and that this family was one of at least two families of which Jim Rumph was the father.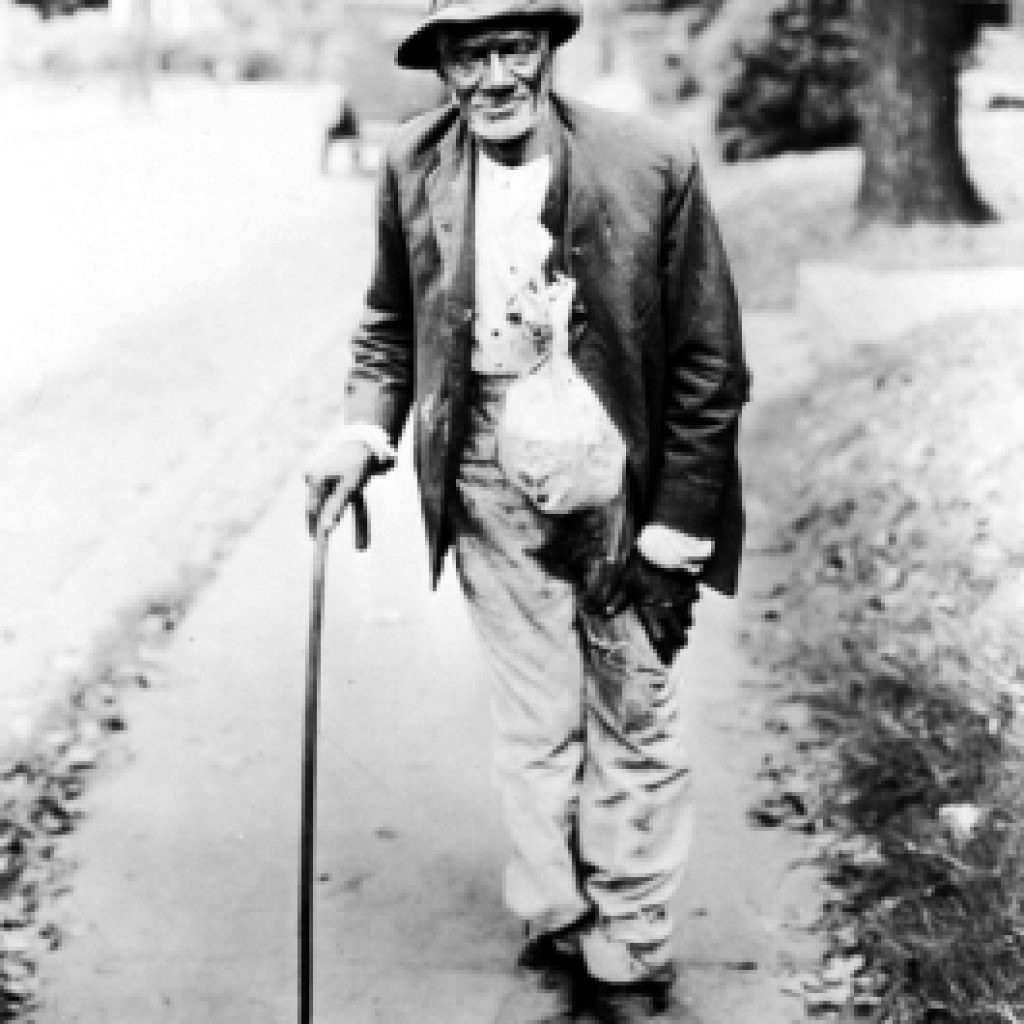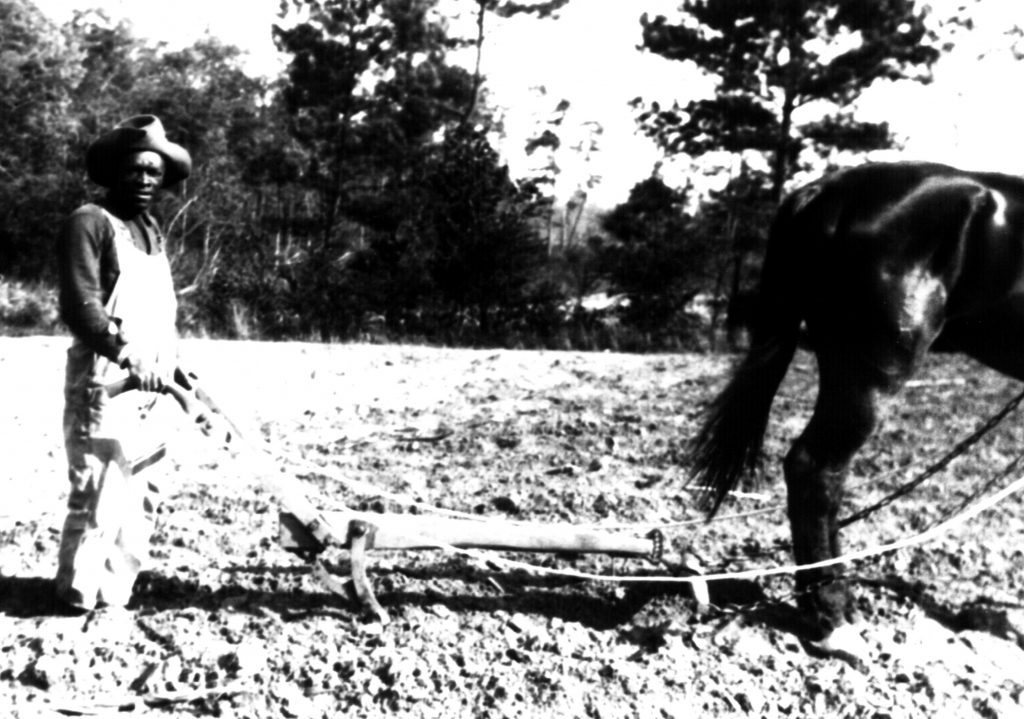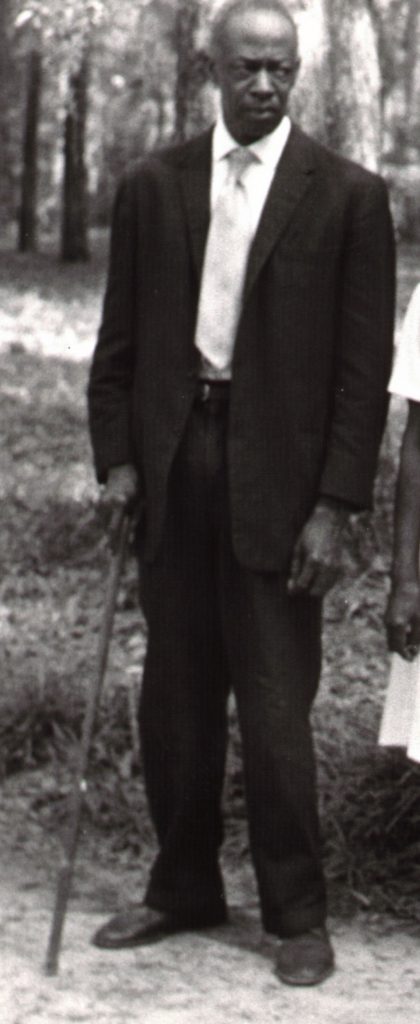 The Rumph name does not appear in the Midway District 1870 census, the first federal census in which former slaves were accounted. However, there is a listing for a James Easterling, age 38, a farmhand living alone and it is remembered that Llewellyn "Mudd" Manigault spoke of the Easterlings. Other grandchildren, Earthlee Rumph—Mrs. Manigault's brother—and Bessie Laboard Brown, recounted that Jim Rumph "ran away" and changed his name to Easterling; one could assume this man was the old Jim before he changed his name to Rumph or back to Rumph.
A James Rumff [sic] * is listed in the 1880 Midway census as a laborer, age 40, with wife, Mary, age 28, and children Ella, 8, Augusta, 7, Webster, 6, Martha, 4, and Sandy, 6 months. (Augusta may be Bessie Laboard Brown's mother Eliza Rumph who she said was originally named Augusta—also the name of William Gilmore Simms's oldest daughter—but she did not like the name and changed it at some point to Elizabeth.) This record would suggest that this James Rumff, listed as age 40 in 1880, is not the same person as James Easterling, listed as age 38 in 1870, however, census enumerators often just guessed at the age of those interviewed and sometimes simply made mistakes.
The Rumphs are related or associated with several other families in the Midway community. The 1900 Midway census lists Eugene (Moss) Rump as a "nephew," aged 13, living with the McCormick family including B. McCormick, age 53, Margaret, his wife, age 60, and their three children ages 16 to 22. Since Eugene Rumph is listed as a nephew, Margaret may have been a sister of the old Jim Rumph, Moss Rumph's father. The Rumph family remembers that Moss Rumph's mother (listed as Mary Black in his obituary) died when he was an infant and that he lived with cousins for a number of years.
The Rumphs may also be related to the Richburgs. According to William D. Howard, a descendant of the Hightower and Nimmons families in Bamberg and Barnwell Counties, his great great grandmother, Masouri Richberg, lived at Woodlands prior to the Civil War. Mr. Howard wrote an unpublished historical narrative, My Wealth Has Come, about his family's connections to West Africa and their early life in the United States. A copy is located in the Bamberg County Public Library. He reported that his grand uncle, Bequert Richburg, told him that Masouri had been a slave on the Simms place and that she also had a daughter named Masouri, but that she became a McCormick. She married Daniel Richburg and later settled in Bamberg. Madrew Ramsey Stuart, a great granddaughter of Abbey Ramsey, also remembered that she had an ancestor named Masouri. She said that Abbey was related to the Nimmons from the Orange Grove community. She was told by her cousin Annie Lou (nicknamed Plum) that Nimmons people used to visit Aunt Rachel, Abbey's daughter, in the hospital. Mrs. Oliphant wrote that Jim Rumph's wife, Birdie (Stokes) Rumph, told her "Jim's mother's people were Nimmons." If she was referring to her husband Jim (as opposed to his father or grandfather) his mother was Eliza Wright, daughter of Abbey Ramsey.
Earthlee Rumph said that the Richburgs were only indirectly related to the Rumphs. He offered that the Richburgs and Rumphs "came over on the same ship" and that one family was sold to the Simms and the other sold to the Richburgs. In a 1994 interview, a cousin of the Rumph family, Reverend Daniel Richberg, stated that his family, like the Rumphs, were from "George's." A white Richburg or de Richebourg family owned property near Summerton. William Howard stated that "Until about 1835, my ancestors [his mother's father's family, the Richburgs] actually were enslaved to the David and Hope Pearson family who lived on what is today Highway 21 which runs between Branchville and Orangeburg."
A number of the descendants of the Rumph still live near Woodlands Plantation today including the Manigaults, Currys, Warrens, Georges, Ryants, Hayneses and Kearse. Rhonda Kearse, one of the three narrators of the Shared History documentary, is the daughter of Margaret Kearse. Margaret's mother was Edith George. Mrs. George and her siblings including Elliott "Junior" Manigault, Dorothy Manigault, Sadie Ryant, Lottie Curry, and Eugenia Haynes, are the children of Llewellyn "Mudd" Manigault, the granddaughter of the first Jim Rumph.
*Names are spelled as found in the historical record.