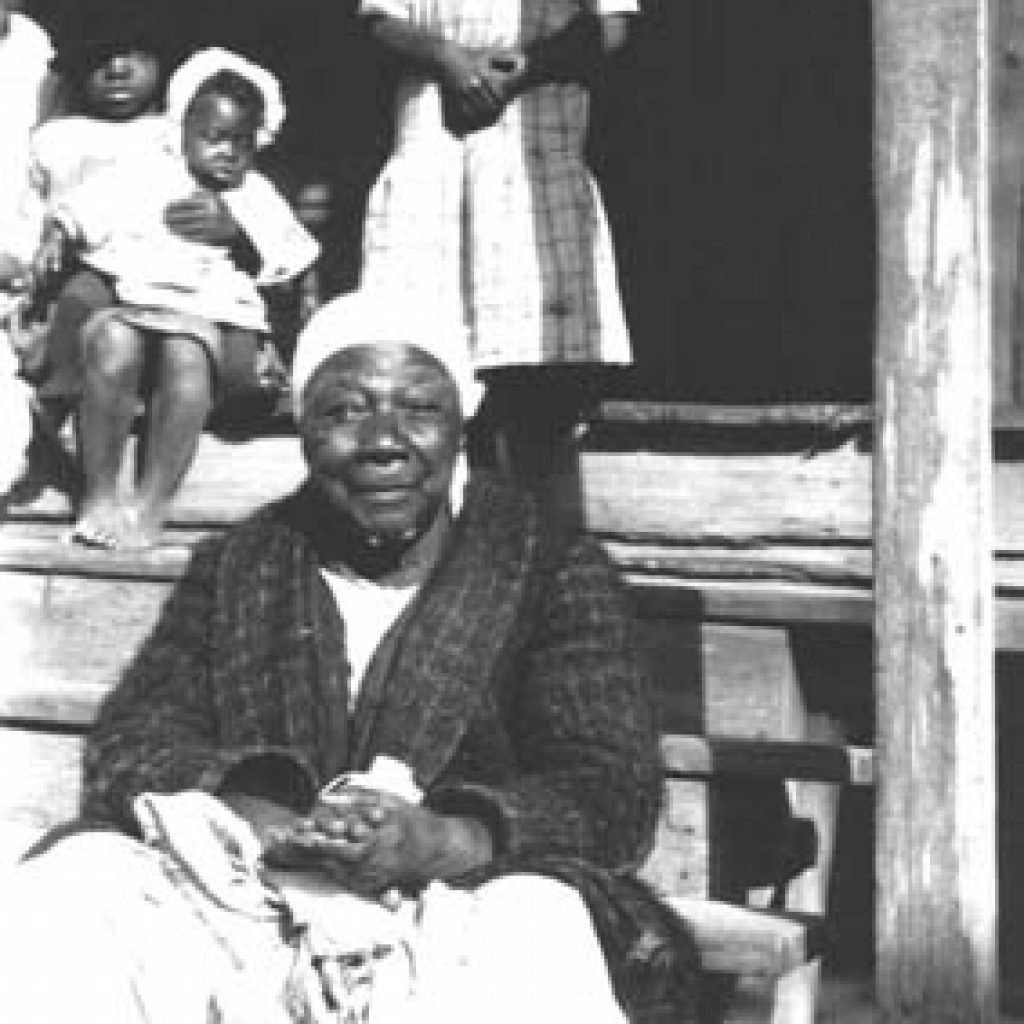 In a tribute Mrs. Oliphant delivered at the funeral of Arthur Laboard who helped her restore the gardens at Woodlands in the 1950s, she wrote: "The family of the LaBordes [sic] came to Woodlands from Beaufort in 1861 when the Northern Army occupied that part of the coast. The LaBordes have been with us ever since. Arthur LaBorde's grandmother, Sallie LaBorde, was beloved by every member of the Simms family and I have a picture of her which I shall always cherish."
According to Mrs. Oliphant, the LaBorde family had been part of a group of 40 or 50 slaves from the plantation of Dr. Fuller located near Pocotaligo in Prince Williams Parish, Beaufort County. However, the LaBordes (who now spell their name Laboard) may have already been at Woodlands prior to the Civil War. Bessie Laboard Brown has said that her grandmother, Sallie LaBorde, who Mrs. Oliphant referred to as "Maum Sallie," told her that she was "sold to the Simms in Midway." She said, "Grandmamma's father was a rice farmer in Beaufort." Sallie, who married Wilson LaBoard (possibly the same person called Vincent) who was already at Woodlands, may have been one of this group from the Fuller plantation.
According to Beecher's list of freedmen who remained at the plantation after the Civil War, Vincent, Sally, Tina, and Edmund LaBorde stayed on at Woodlands. The 1867 tax return book for Barnwell Parish also lists a Wilson Labboard [sic], who owed $1 in "capitation" tax. Also in that year, Wilson LaBorde filed a complaint with the Freedmen's Bureau against Daniel Rowell, a Midway farmer with whom he had contracted for one-third of the crop. When the harvest was completed, he and Sallie were ordered off the plantation, apparently in an attempt by Rowell to renege on their deal. He and Sallie are back at Woodlands in 1868 according to the Woodlands Plantation Book, which lists work completed by, items purchased from, or accounts with Vincent LaBorde in the years 1868 and 1874.
Edmund LaBorde, 42, is listed in the 1870 Midway census with his household composed of Eugenia (possibly the Tina mentioned above), 43, Dorcas, 69, and George, age 20. Edmund is also listed as owning land valued at $250 and other property valued at $200. The 1870 Federal Census of South Carolina Agriculture, Midway, lists an Edward Labord owning 25 acres of land although no deed is listed in the Barnwell County Courthouse records. The population census of that year also lists a Weston Laborde (probably Wilson LaBorde), 29, Sarah Anne (probably Sallie), 23, and children Jeffry, Nancy, Sandie or Landie, and Dolly.
The 1880 census lists an Edmon Labord, 65, and his wife, Eugenia, 60 as living in Midway. There is also a Vincent Labord, 45, with wife Sallie, 38, and children Nancy, James, Dolly, George, Cornelia, and Richard.
Additionally, one of the youngest children of Wilson and Sallie LaBoard, Mary Anne LaBoard, married Henry Smalls, forming the Smalls family link to Woodlands.