Shared History documents the efforts of the black and white families of Woodlands Plantation to examine the persistence of their relationship and expose the myths that have sustained their connection for more than two centuries.
PROGRAM
---
FORM:  Documentary, TV Program
GENRE:  Drama, Human Rights, Independent, Reality, Culture
LENGTH: 56 minues, 46 seconds
FORMAT:  BetaSP
COMPLETION DATE:  August 2005
FIRST BROADCAST:  PBS Plus, February 2006 to 2009 (now available for acquisition)
PRODUCTION
---
Producer/Director
Felicia Furman
Editor
Lillian E. Benson, A.C.E.
Writers
Felicia Furman
Lillian E. Benson
Co-Producer
Vivian Glover
Directors of Photography
Frost Wilkinson
Skip Clark
Segment Directors
Vivian Glover
Lillian E. Benson
Anthony Simmons
Composer
Charles Gregory Washington
Executive Consultant
Dorothy M. Manigault
Creative Consultant
Karen E. Fields
Script Consultant
Katherine Robertson
Content Advisor
Jualynne E. Dodson
DISTRIUBTION
---
Since acceptance into the PBS system through PBS Plus in 2005, Shared Historyhas been broadcast nationally with numerous re-broadcasts in 2006, 2007 and 2008.  It has also been broadcast on Finnish television.  It was accepted as a work-in-progress at the prestigious 2005 IFP Market in New York City and premiered at the 14th Annual Pan African Film Festival in Los Angeles on February 15, 2006.  Since then, it has screened at the River Run International Film Festival, Memphis International Film Festival, Crossroads Film Festival, Spaghetti Junction Urban Film Festival, Trenton Film Festival, Hearts and Minds Festival, the Africa in the Picture film festival in Amsterdam, the Images of Black Women Film Festival in London and XXIII Black International Cinema, Berlin/Germany; Warsaw/Poland and USA 2008.
Shared History has also been presented as a focus for discussion in churches, universities, galleries and arts centers and by educational agencies, school programs and historical societies including the Colonial Dames, the South Carolina Department of States Teacher Character Training summer programs, the University of South Carolina, University of Colorado, the College of Charleston, the Atlanta Girls School, the Historical Society of Pennsylvania, the Black European Studies Scholars (BEST) conference at Frei-Universitat, Berlin and the 2006 annual meeting of the Collegium for African American Research (CAAR) in Madrid.  It is also used in online American history courses through the Wayne-Finger Lakes Board of Cooperative Education in New York State.  In 2008, Shared History was awarded Best Film/Video on Matters Relating to the Black Experience at the XXIII Black International Cinema Berlin.
PUBLICATION STILLS
---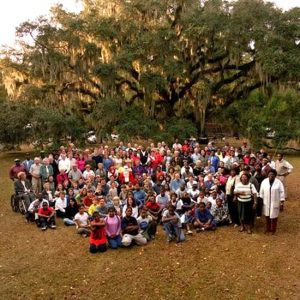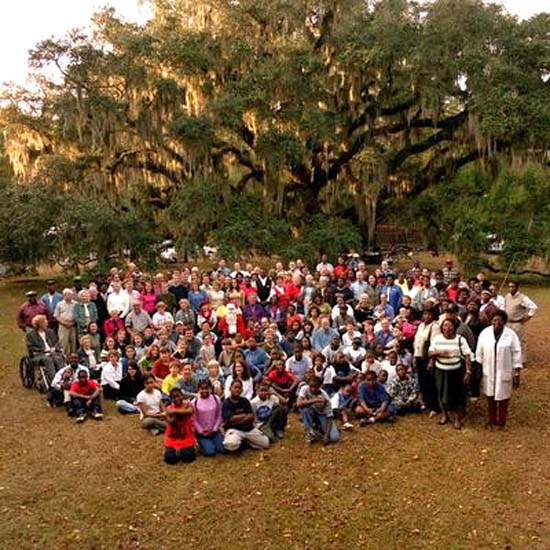 Woodlands Families 50th Anniversary Gathering, November 24, 2001
J. Crawford Photograhy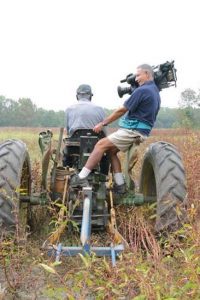 DP Frost Wilkinson shooting Elliott Manigault, descendant of Jim Rumph, 2004
Pressly Hall Photography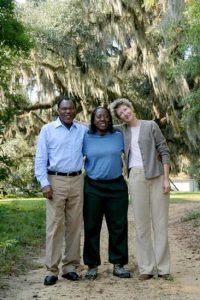 Charles Orr (descendant of Isaac Nimmons), Rhonda Kearse (descendant of Jim Rumph), and Felicia Furman (descendant of William Gilmore Simms)(l to r), 2004
Pressly Hall Photography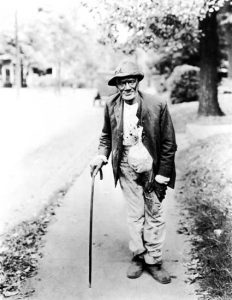 Jim Rumph, born in Africa in 1810, died at Woodlands Plantation in 1922 at age 112, c. 1920
A. D. Oliphant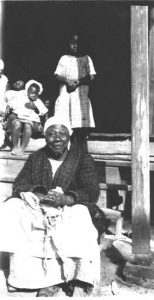 Sallie Laboard, midwife at Woodlands, c. 1920
Mary C. Simms Oliphant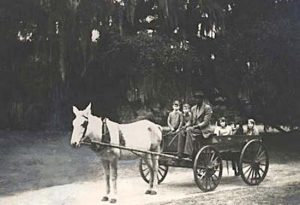 Jim Rumph's grandson with descendants of William Gilmore Simms, c. 1960
Kinloch Rivers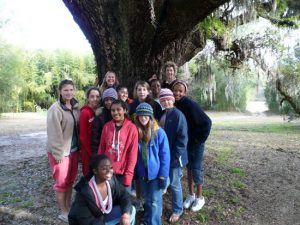 Students form the Atlanta Girls School at a program at Woodlands, 2006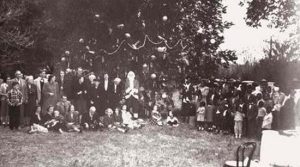 1951 Christmas gathering of families connected to
Woodlands Plantation
Joel Hand, Jr.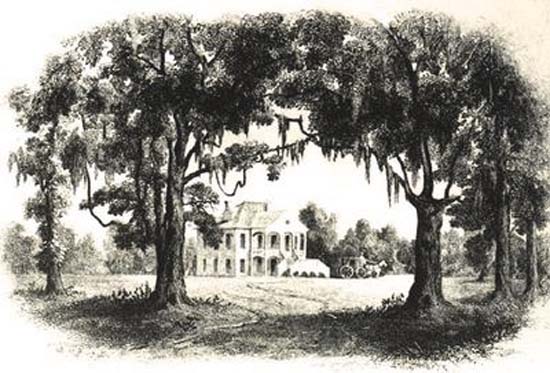 Woodlands Plantation, 1843
Drawing attributed to
T. Addison Richards