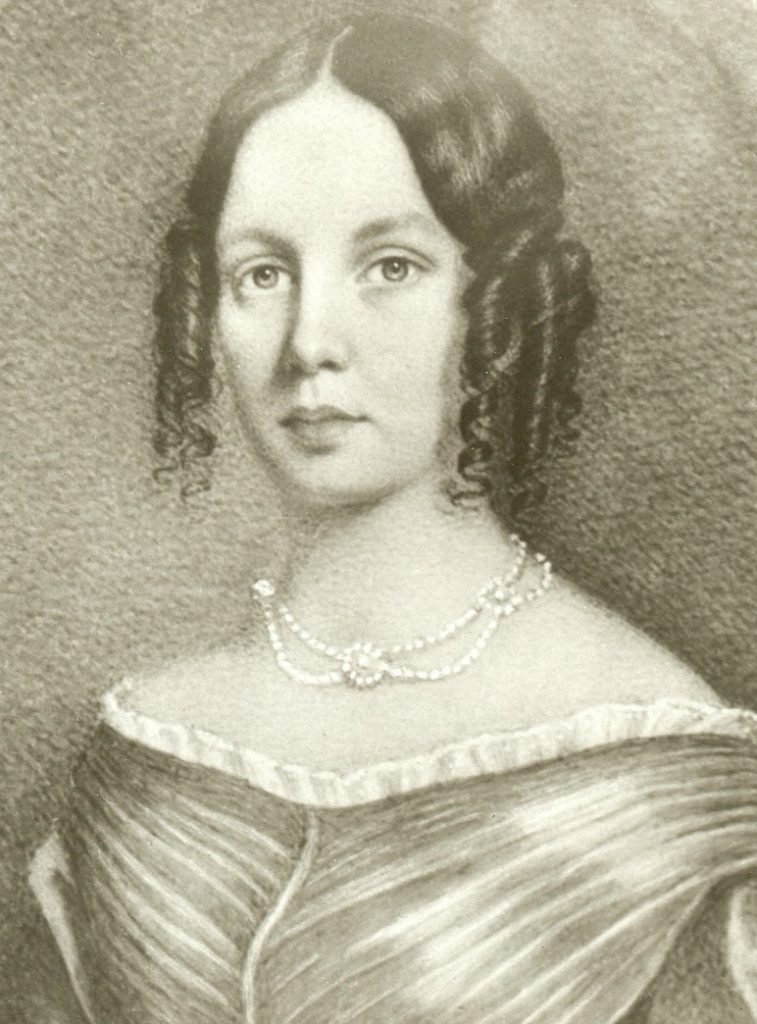 Nash Roach was the father of Chevillette Eliza Roach, who married William Gilmore Simms in 1836. He also owned a plantation across the Edisto River in Orangeburg County called Oak Grove that he acquired through his marriage to Eliza Ann Govan (1791 – 1822), the daughter of Daniel Govan (? – 1797) and Louisa Robinson. This was Roach's principal residence and primary income property until 1846 when he sold Oak Grove and moved to Woodlands to live with his daughter and son-in-law. In colonial days, Oak Grove was called "St. George"; during the Revolution, it was referred to as "Chevillette's" after Eliza Ann Govan's stepfather, John Chevillette. "St. George," not to be confused with the town or district of St. George in adjacent Dorchester County, was a land grant consisting of many acres just below the town of Orangeburg. This land grant was given to Daniel Govan's father, Andrew Govan (? – 1771) in 1757. In 1758, Andrew Govan married Rachel Rowe (1740 – ?), daughter of Michael Christopher Rowe (1715 – 1787) by his first marriage.
Along with his two brothers Samuel and Henry, Michael Christopher Rowe, a Scotsman, was a landowner in the Orangeburg District. In 1757, he received two land grants near the town Orangeburg – one for 150 acres and the other for 250 acres – and in 1758 he received another grant for 700 acres. He also bought other lands in the same area for a total of over 3,000 acres.
On June 4, 1759, Rowe transferred 100 acres of land in the Orangeburg District to his daughter and son-in-law, Rachel and Andrew Govan. Daniel Govan, Andrew's son, was to inherit the "St. George" property – 1,300 acres – at the time of his mother's death, although it appears that Daniel died before his mother. Andrew Govan's will stipulated that his personal property, presumably including his slaves, would be split equally between his widow, Rachel, his son, Daniel, and daughter, Rachel, although other evidence suggests that Rachel inherited all of the slaves. The first federal census reveals that Daniel Govan owned at least eight slaves in 1790. His daughter, Eliza Ann Govan, who probably inherited Oak Grove at the time of her grandmother's death and also presumably her slaves, married Nash Roach in 1813. It is assumed that Roach became the proprietor of Oak Grove at that time.